REAL ESTATE, ZONING & LAND USE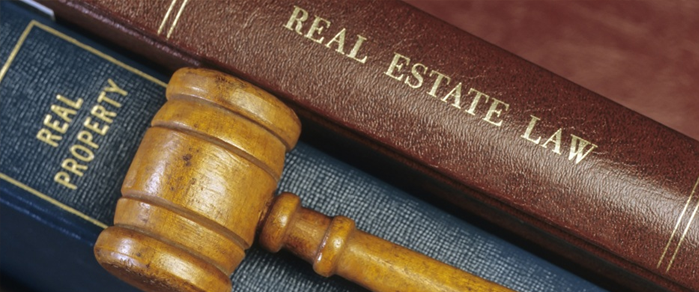 EXPERIENCED REAL ESTATE AND LAND USE ATTORNEYS
The law firm of Weisel, Xides & Foerster provides thoughtful advocacy and legal advice to remove barriers to legal development, to oppose illegal development, and to complete real estate transactions smoothly.
Based in Pittsburgh, our real estate attorneys extend a wide array of legal services for our clients throughout the state of Pennsylvania. We work closely with developers, financial institutions, landlords, commercial lease tenants, homeowner and condominium associations, and municipal bodies to reach workable, cost-effective solutions. The real estate lawyers at Weisel Xides & Foerster, LLP have been providing decades of legal service and solutions to purchasers (home buyers, real estate investors, and commercial buyers), sellers (residential, land, and commercial sales), lending institutions (banks, mortgage brokers, private financing companies), and real estate personnel (real estate brokers, real estate agents, and real estate companies) throughout western Pennsylvania.
ZONING, LAND USE AND DEVELOPMENT APPROVALS AND HEARINGS
Our extensive knowledge of Pennsylvania zoning and land use law enables us to clear obstacles for commercial and residential real estate developers, contractors and other landowners. Attorney Robert G. Xides, Jr., has also represented local zoning boards and municipal bodies in legal matters.
Subdivision and development plans — Our knowledge of the law and experience working with local officials enables us to assist clients in matters such as variances, rezoning, and regulatory compliance. We secure preliminary approval and final approval of development plans and subdivision plans, and protect owners' rights regarding non-conforming uses.
Real estate and land use litigation — We represent residential and commercial developers and other landowners in resolving legal conflicts through:
Appeals of zoning board denials and decisions
Hearings before municipal bodies
Representation in enforcement proceedings.
REAL ESTATE CLOSINGS
We represent buyers and sellers in residential and commercial property closings, including condominium and co-op sales. Our Pittsburgh real estate attorneys will work you through each step of the process to protect your interests during one of the most important investments in your life.
Real estate closings involve the execution and delivery of all necessary documents simultaneously with the payment of the purchase price and the settlement costs of the transaction. Conducting a real estate closing involves a series of complex phases: examination of the title, completion and explanation of legal documents, and resolution of any possible title difficulties. Our experienced Pittsburgh real estate closing attorneys will review title records for prior conveyances, unpaid mortgages, liens, judgments, easements, and other encumbrances and clouds on title; verify that the seller has the authority to convey a good title to the property and that no errors exist in the deeds in the chain of title; and negotiate with the title insurance company for insurance coverage to insure titles against any adverse claims of ownership, liens, and easements.
PREPARING AND REVIEWING CONTRACTS
Our experienced Pittsburgh real estate contract attorneys can draft or review purchase and sales agreements, developer agreements, commercial lease agreements, and other real estate contracts. A real estate contract is a contract for the purchase/sale, exchange, or other conveyance of real estate between parties. Our real estate attorneys have decades of experience in drafting, negotiating and reviewing residential and commercial leases as well as other documents such as installment land contracts, option contracts, and leases with option to purchase.
RESOLVING CONSTRUCTION DISPUTES
When a construction dispute arises, whether it is over a construction defect or a payment issue, this can delay the construction project and cause significant loss of time and money for various parties. Our real estate attorneys have great experience in drafting agreements to avoid such disputes as well as resolving them when they arise.
REAL ESTATE OWNED PROPERTY (REO)
— REO is a class of property owned by a lender, typically a bank, after sale at a foreclosure auction. This is common because many of the properties up for sale at these auctions are worth less than the total amount owed to the bank. The minimum bid in most foreclosure auctions equals the outstanding loan amount, the accrued interest and any costs associated with the foreclosure sale including attorneys' fees. After an unsuccessful auction, the bank will go through the process of trying to sell the property on its own. It will remove some of the liens and other expenses on the home and try to resell it to the public, either through future auctions or direct marketing through a Realtor. Our Pittsburgh real estate attorneys work closely with lending institutions and property managers for quick recovery of real estate in mortgage and contractual delinquencies.