PENNSYLVANIA MORTGAGE FORECLOSURE AND EVICTIONS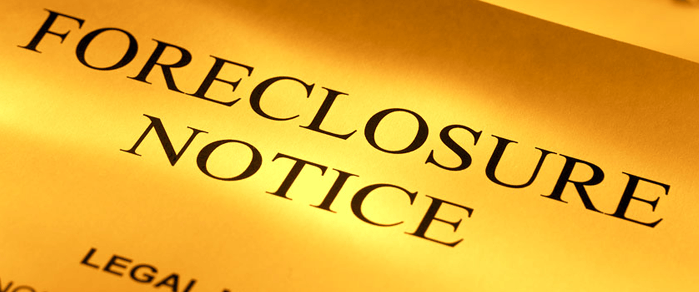 DEFAULTED MORTGAGE • EVICTION OF MORTGAGORS AND TENANTS • REO PROPERTY
Our Pittsburgh mortgage foreclosure and eviction attorneys act on behalf of lenders, secured creditors and landlords throughout Pennsylvania in foreclosure and eviction matters by landlords and holders of mortgages and land contracts. We also defend creditors' rights in bankruptcy.
Weisel, Xides & Foerster and its experienced litigators offer effective representation throughout the Pittsburgh area and statewide. We represent financial institutions, landlords and other creditors in actions to foreclose or evict when collection efforts are unsuccessful.
Our Pennsylvania mortgage foreclosure and eviction lawyers provide efficient and thorough service in pursuing the stages of mortgage foreclosure:
Notice of foreclosure (Act 6 & Act 91 Notices)
Sheriff's sale
Acquisition of deed
Eviction, if necessary (including any renter evictions)

Our attorneys have decades of experience in mortgage foreclosures and evictions and related matters. They take a co-operative approach in pursuing collection of the debt and/or acquisition of the property. This includes constant consultation with the client as well as with property managers, real estate agents, sheriff's departments, prospective purchasers and lockout contractors.

DEEDS IN LIEU AND SHORT SALES

Sometimes it is desirable to obtain title to secured real estate without resorting to foreclosure or other litigation. A "deed in lieu of foreclosure" is a voluntary transfer of mortgaged property from the defaulting owner to the lender without court proceedings. A "deed in lieu of foreclosure" is generally not advisable if there are liens on the property in addition to the mortgage.

A "short sale" is a transfer of property to the lender where the value of property is insufficient to cover the loan payoff. Our mortgage foreclosure attorneys will advise the client when these options are beneficial.

INSTALLMENT LAND CONTRACTS

Installment land contracts are real estate sales agreements in which the seller retains title to the property until the loan is paid in full. The advantage of this arrangement is that foreclosure is not necessary in the event of default. Generally, it is sufficient to notify the lender of default and proceed with eviction. Our attorneys have decades of experience in gaining possession of real estate which is sold under installment land contracts.

MORTGAGE FRAUD AND FORGERY

In recent years, many mortgage and loan documents which appear genuine have turned out to be forged or otherwise fraudulent. In such cases, it is vital to detect fraud early and develop appropriate strategies. These may include litigation against various parties as well as insurance claims and claims with bonding companies. Weisel, Xides and Foerster has substantial experience in these matters. We are able to advise clients on the appropriate cause of action.

EVICTION OF MORTGAGORS AND TENANTS

Under Pennsylvania law, a separate legal action is required to evict defaulting mortgagors (owners of mortgaged property) who have lost their property through foreclosure. This action, called ejectment, is completely different from the process of eviction of tenants by a landlord. Weisel, Xides & Foerster has decades of experience in both kinds of evictions.

REAL ESTATE OWNED (REO) PROPERTY

Weisel, Xides & Foerster also assists lenders in timely disposal of residential and commercial REO properties. We oversee the transaction to ensure clear title and deed preparation for maximum recovery from the mortgaged property in the most efficient manner.

Note: Weisel, Xides & Foerster is a debt collection agency and does not represent residential tenants or mortgage debtors.